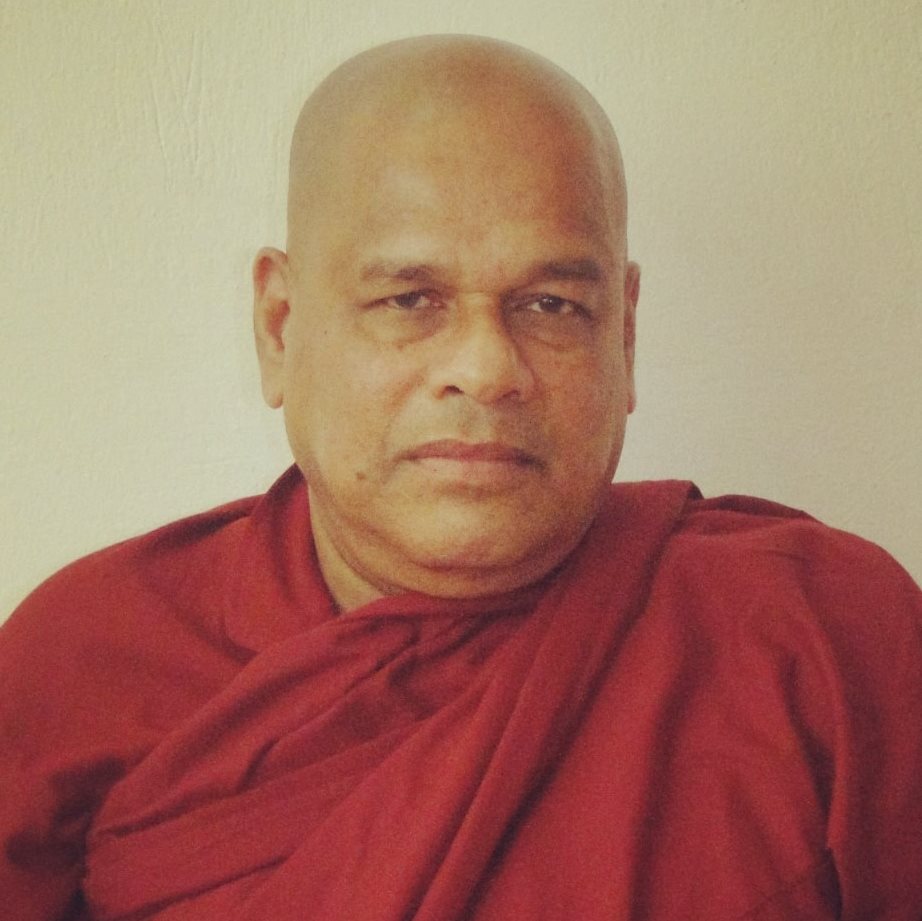 Eluwapola Pagnarathana Maha Thero was born in 1944, in Eluwapola village in Sri Lanka. He was ordained as a novice monk in 1958 and received higher ordainment as a monk in 1972.
At the feet of his teacher, he received his first Buddhist training. Then, he was sent to Sarantana Pirivena, Jayasumana Pirivena and Vidyalankara Pirivena.
After his religious training, he joined the University of Kelaniya for his first Bachelor of Arts degree, studying Pali, Sinhala and Sanskrit. He then joined the University of Colombo for his postgraduate studies as a teacher and educationalist. Meanwhile, he chose the following subjects for his Royal Pundit: Pali, Sanskrit, Buddhist studies, history of Sri Lanka, India and the world. He studied English in the University of Aquinas.
He has written 11 books on Buddhism and meditation. He has also published a book that targets the younger generation. He has written numerous articles for Sri Lankan magazines.
He travelled as a missionary monk to the USA, Italy, Sweden, Norway, Denmark, Austria, France, Germany, Thailand and India.
Today, he is the monk in charge of the Buddhist Community of Sri Lankans in Greece.
Contact Info
5 Apostolou Pavlou St.
Ag. Paraskevi, 15342, Athens, Greece
+30 213 088 9977
Monday – Friday 09:00 – 17:00
Subscribe here! We will be informing you about our free lessons and we will send you as a gift, one of the most popular discourses of the Buddha, Karaṇīya Metta Sutta, in e-book, in English.