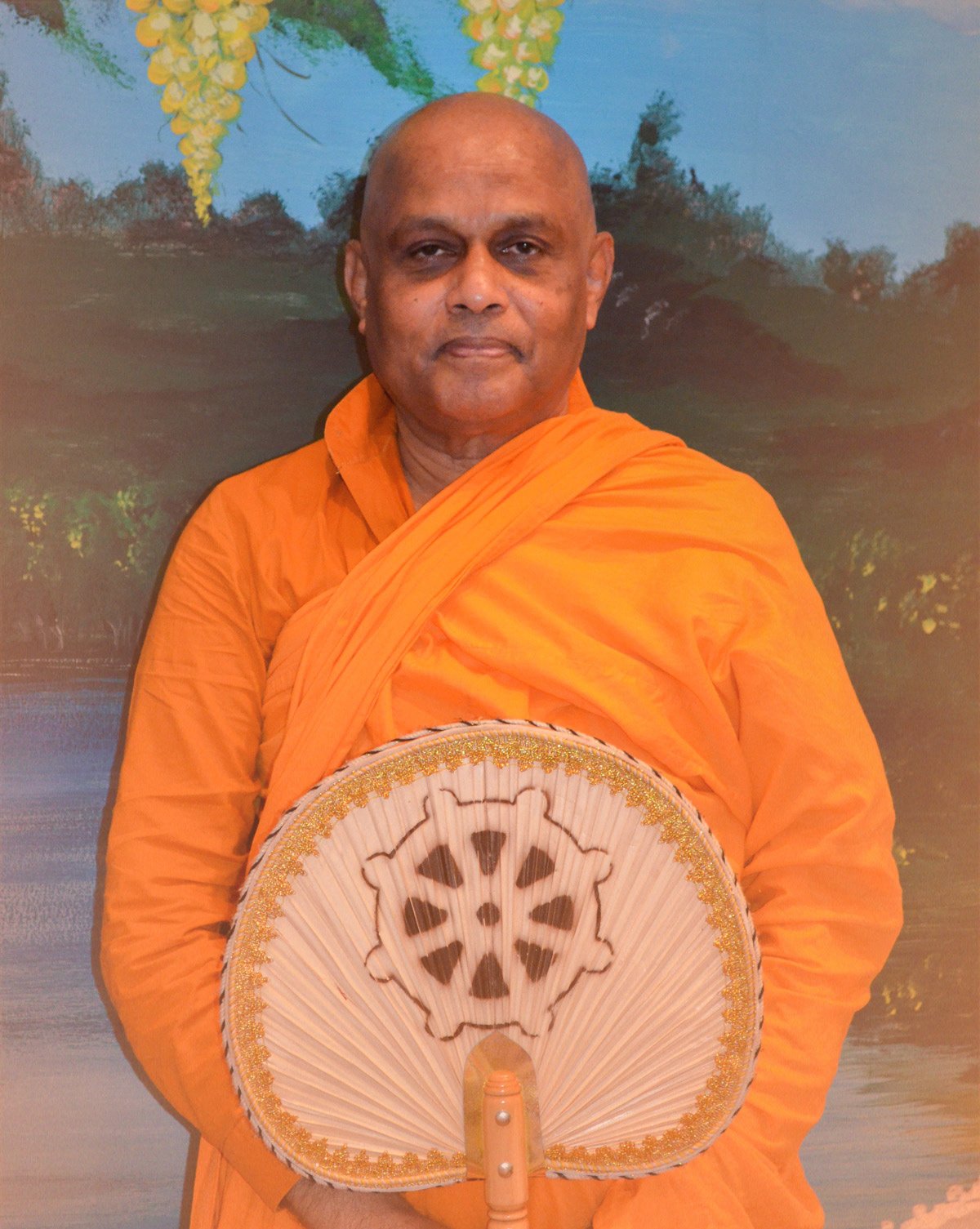 He was born in 1951 in Sri Lanka and was a novice monk in his village's temple until 1963. In 1964, he went to the temple of the city of Veyangoda, which he left in order to study at Prajnadeepa Pirivena (a school for monks), where he finished his basic studies before being transferred to Sri Lanka Vidyalaya of Colombo for his higher studies. In 1971, he was admitted to the University of Kelaniya, where he studied Western and Eastern Philosophy.
He has published two poetry anthologies and has translated and written more than 30 books. He has translated two books from the language Sinhala. One is a well-known and popular novel called "Viragaya" that recounts the Buddhist way of life in Sri Lanka and how a person gradually renounces their life's desires. The other is "Et Siddhartha devint Bouddha", a complete biography of the Buddha in the form of a novel, that is however based on scriptures.
He moved on to his doctoral studies in Sociology in Paris and submitted his proposal for a doctoral thesis titled "Problème ethnique du Sri Lanka et le moine bouddhiste" ("The ethnic problem in Sri Lanka and the Buddhist Monk"). Although his proposal was accepted, he later abandoned his studies and visited various meditation centres in the forests of France and other countries. He took up meditation under the guidance of one of the greatest meditation teachers, the Reverend Thich Nhat Hanh. Although he is presented as a Zen monk, most of his important interpretations concern the scriptures of Theravada, such as the Maha Satipatthana, Anapanasati, Sabbeka Ratta, etc. Bhante Pannawansa believes that the best interpretation of the Maha Satipatthana is the one written by the Reverend Thich Nhat Hanh.
Bhante Pannawansa began travelling and became a wandering monk, resigning from his duties as head of 3 temples, one in Paris and two in Sri Lanka. He taught meditation in many countries, including the USA, where he taught at the Buddhist Vihara of Washington for about 8 years.
Contact Info
5 Apostolou Pavlou St.
Ag. Paraskevi, 15342, Athens, Greece
+30 213 088 9977
Monday – Friday 09:00 – 17:00
Subscribe here! We will be informing you about our free lessons and we will send you as a gift, one of the most popular discourses of the Buddha, Karaṇīya Metta Sutta, in e-book, in English.